A wearable tracking system for incurable Parkinson's disease

Written By Wearables.com
Wearables have gained great traction in the health and medical fields, but only recently have powerful companies like Intel, Apple, and the Michael J. Fox Foundation begun pilot studies for the devices' use in assessing Parkinson's disease. Meanwhile, however, a small Cleveland-based company called Great Lakes NeuroTechnologies (GLNT) has made great strides on Kinesia 360 — a wearable developed for those who suffer from the incurable illness.
The Kinesia 360 measures Parkinson's with two wearable sensors — one for the wrist, one for the ankle — which send data to a mobile app for analysis. The dual sensors better detect motions unique to those with Parkinson's, and the collected data can be sent to a secure web portal for clinicians' and researchers' real-time access.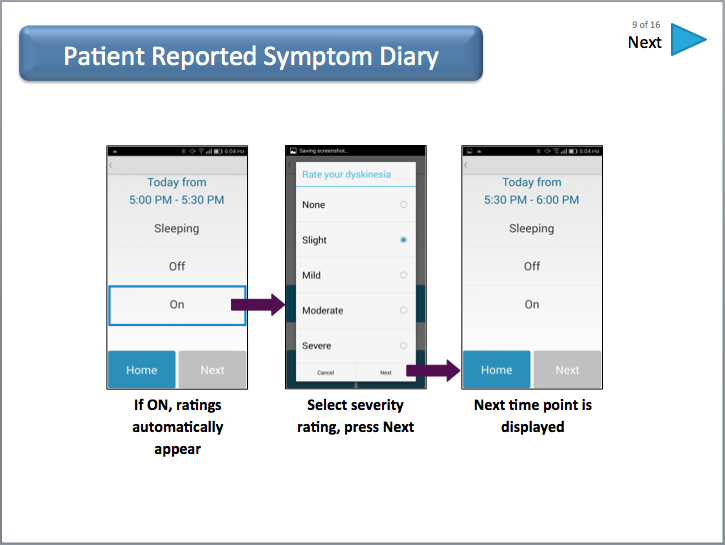 The product kit comes with an "Android based tablet" thats pre-equipped with the Kinesia 360 app. The tablet, the size of a small smartphone, has both WiFi and broadband connectivity. In addition to keeping the collected data, Kinesia 360's app allows for manual inputs, like sleep duration, and allows users to rate the severity of any symptoms.
According to GLNT Product Manager Christopher Pulliam, PhD, it wasn't easy developing the sophisticated product. "Developing technology, such as Kinesia 360, to accurately and remotely measure Parkinson's is extremely challenging," he said in a press release. "Was an individual typing on a keyboard or did he have tremor? Was she folding the laundry or was it dyskinesia?"
To avoid any pitfalls, the Kinesia 360 uses certain data-processing algorithms along with specific sensor positioning and sensitivity to make it a one-of-a-kind tracking system for those with the disease.
The technology in the Kinesia 360 has been approved by 60 publications and has received medical device certifications domestically and internationally. It is now available.
The post A wearable tracking system for incurable Parkinson's disease appeared first on Wearables.com.
---
---
Tags:
Apps
,
connected health
,
Fitness Band
,
Health Wearables
,
Medical
,
parkinson's disease