A smart hat takes home top honor of wearable product of the year

Written By Wearables.com
While most activity trackers come in the form of wristbands or chest straps, Spree's SmartCap sits on your head like the average baseball cap. Perhaps because of the wearable's ability to blend in with normal attire, the smart hat received praise from Sports Illustrated, calling it the "Best In Show" at the 2014 Consumer Electronics Show. And now, Technology Marketing Corporation (TMC) has named the Spree SmartCap the 2015 Wearable Technology Product of the Year.
"This is yet another wonderful recognition for our SmartCap, which is steadily gaining notoriety for providing cutting-edge fitness monitoring capability while setting athletes free from their uncomfortable chest straps," said Spree Wearables President Peter Linke. "It's a truly revolutionary product, which this latest award underscores."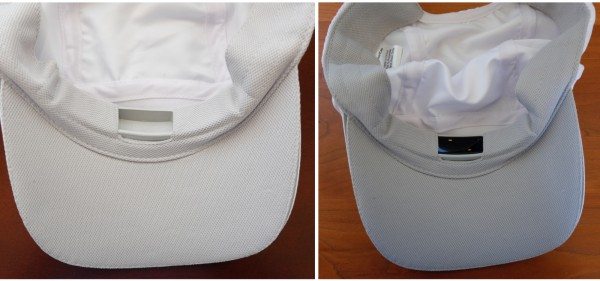 The SmartCap uses a waterproof, rubber-coated Spree POD, which sits in an adjustable silicone headband inside the cap's sweatband. Using the POD, the SmartCap tracks body temperature, movement, heart rate, calories burned, and other biometric data. It has Bluetooth connectivity and is compatible with multiple Android and iOS apps. The hat itself has 30 UV protection and can be washed by hand.
Spree Wearables says the SmartCap "uses medical-grade technology to obtain a more accurate reading of your biometric information." While TMC and Sports Illustrated praise how "innovative" the SmartCap is, the product is still subject to criticism regarding how accurate its data is. The Gadgeteer claimed it couldn't maintain an accurate heart rate and said they "cannot recommend this product." Meanwhile, The Happy Athlete claims the SmartCap "gives you an accurate heart rate reading in a simple, comfortable hat."
The Spree SmartCap is available starting at $199.99. Hats can also be bought separately as an accessory.
The post A smart hat takes home top honor of wearable product of the year appeared first on Wearables.com.
---
---
Tags:
Activity Trackers
,
Calorie Tracker
,
Featured Items
,
Fitness Wearables
,
Health Wearables
,
Smart Clothing
,
spree
,
Step Tracker